Former Norstat UK MD Matt Reynolds has launched a new London-based research consultancy called Vitreous World.
For the past two years, Reynolds (pictured) has been MD of Norwegian fieldwork group Norstat in London, having previously served as the firm's UK Sales Director. Earlier, he led sales at European online data collection firm ODC Services (acquired by Norstat in 2012), before which, he held senior consultancy and business development roles at Opinion Matters and OpinionHealth.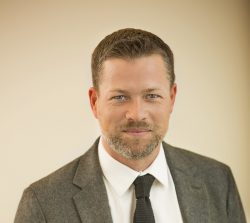 For the launch of Vitreous World, Reynolds has partnered with Jon Darby and Tim Baker, the MD and Chairman of shopper and leisure sector research consultancy Touchstone Partners, who will serve as non-executive directors in an advisory role. Before Touchstone Partners, Darby was Operations Director at MRSL and DP Manager at Nielsen; while Baker previously held senior roles at Harris Interactive, Market Research Solutions Ltd, Nielsen, and Research International.
Commenting on the launch, Reynolds said: 'I have formed the consultancy and its offering around my passion for research and premium client service. The UK research market has evolved massively in the last ten years and there has never been a more diverse range of channels through which to procure data and insight. Working closely with like-minded quality driven partners, suppliers and industry organisations we will maximise the value our clients can take from each and every project.'
You can view the original article here: http://www.mrweb.com/drno/news22884.htm