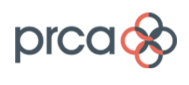 The PRCA is pleased to announce its new partnership with Vitreous World which will aim to provide research guidelines and best practice advice for PR and communications professionals.
Vitreous World is a new UK-based research consultancy that is introducing a suite of products and services that are designed to empower research buyers from all sectors via a personable service. The company's focus on quality of service and delivery is underpinned with a unique and accountable feedback model.
The partnership will give PRCA members access to tailored advice on best care research practices which will go on to advise those looking for insight and data services whilst highlighting the importance of quality measures related to the use of data in the media.
Matt Reynolds MPRCA, Managing Director, Vitreous World, said: "The UK research market has evolved massively in the last 10 years and there has never been a more diverse range of channels to procure data and insight. We aim to educate and empower PRCA members by putting them in the driving seat to source fairly priced, robust, and reliable insight that will stand up to media scrutiny."
Francis Ingham MPRCA, Director General, PRCA, said: "An integral part of what we do is provide research opportunities and data for our members and this new partnership will strengthen our ability to do this. The transparency offered by Vitreous World will allow all PRCA members to have a clear and strong understanding of the methodology and therefore final product of all their research-based work."
You can view the original article here: http://news.prca.org.uk/prca-partners-with-vitreous-world-to-provide-research-guidelines-for-industry/